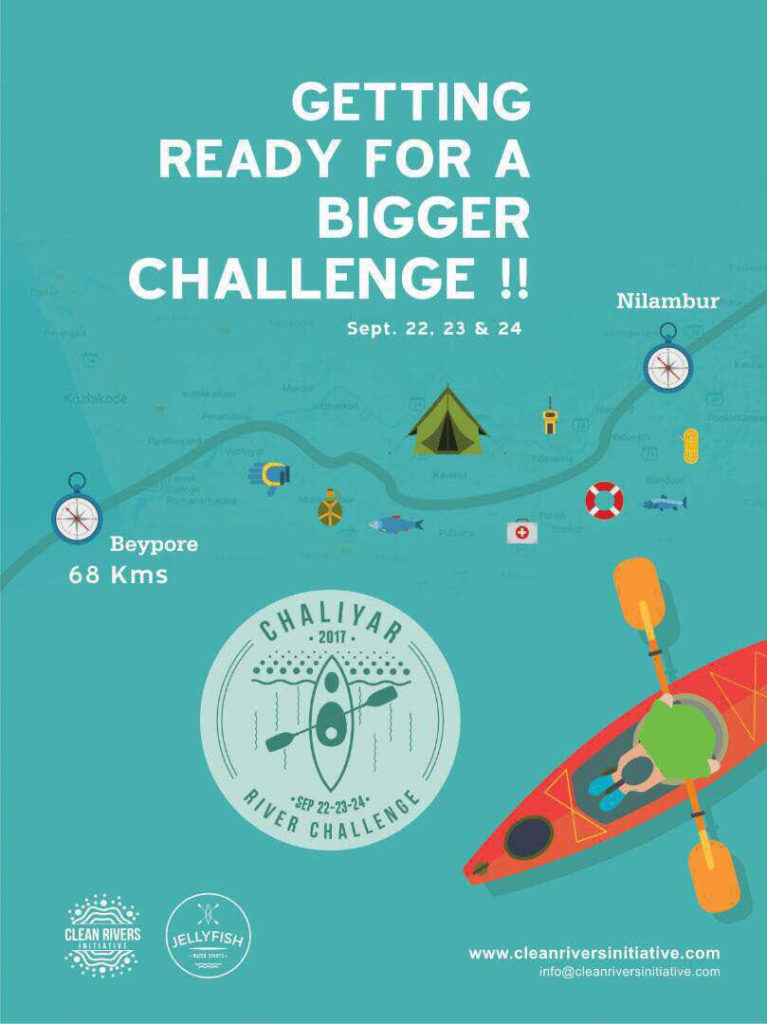 CHALIYAR RIVER CHALLENGE 2017
22/09/2017
CHALIYAR RIVER CHALLENGE 2017 | Water sports themed River Clean-up Event, Calicut, Kerala, India
3 days, 68 km's and a feeling that will last a lifetime. Join the kayaking expedition at Chaliyar, one of the gorgeous rivers of India. Paddle and pledge your support to preserve it. Organized by Clean Rivers Initiative in association with Jellyfish Watersports. To book now click-here.
Check In
All the registrants check in.
Beginner Paddler's Training
Paddlers who are new or needs training are trained by our experts before the expedition begins.
Commencement of Expedition
All the paddlers start paddling for 8Kms to the next campsite.
Campsite
Arrive at campsite and set-up camp.
Retire for the day
Will end the day with some Yoga, followed by Supper and chill out at Bonfire.
Wake up, prepare for launch
Take down camp and prepare for launch.
Breakfast stop
Breakfast with Edavanna Nature Group.
Nature talk with school kids
Meet the local school kids and educating the about rivers.
Paddling to Nature talks with schools
Start paddling for 30km to the campsite.
12:30 pm
JELLYFISH WATERSPORTS
Paddle to Beypore Estuary
Paddle back, end at Malabar Marina
Music Festival
After party and kick off Music Festival perfomed by various bands which includes WHEN CHAI MET TOAST, PARVAAZ & AVIAL at Marina Convention Center which is also open for public.
7:00 pm
Marina Convention Center
3 Day Pass Includes:
Kayaks/canoe/sail boat/Stand up paddle
Personal flotation device(PFD)
Food and refreshments,
Entry to the Music concert at the end of 3rd day.
Multiple Bands performing on the last day of CRC 2017 at Marina Convention Centre in Kozhikode Sunday, Sept 24th.Those that want to join us just for the concert may buy a ticket which will include a tent, chill out and enjoy an evening of music.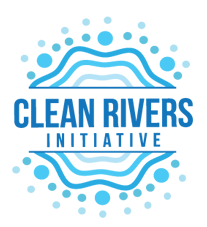 Clean Rivers Initiative aims to inject life back into our rivers.
Bring the River back to India.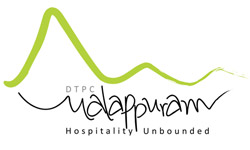 District Tourism Promotion Council (DTPC), Malappuram | Department of Tourism, Government of Kerala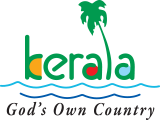 Department of Tourism, Government of Kerala
location
Nilambur, Malappuram district, Kerala, India
TRANSPORT
Pick up and drop available on request.
Accomodation
Camping tents included in the package for the event. Neighborhood stay available on request.
2017 Jelly Fish | All Right Reserved